I've been having a difficult time getting my schedule back on track this month. It started out with my eldest sister's death on the 29th of Sept.. Her name was Lois Steiger Mercer and she was a teenager when I was born. She was an inspiration for me to develop my talent, because all during my childhood, she would paint beautiful, dramatic oils. I still love them and cannot view them with an unbiased eye. I'm including some here for you to see. She never followed her gift, but called me, "the artist in the family." I felt it was higher praise than I deserved from someone so gifted.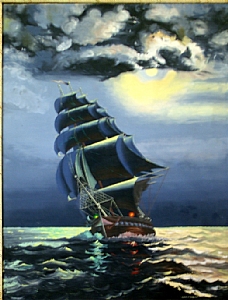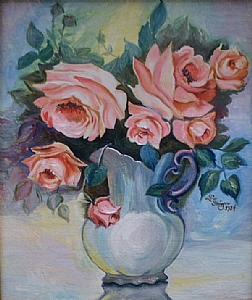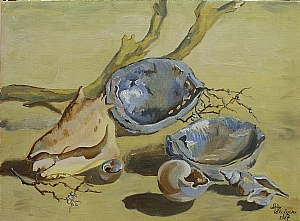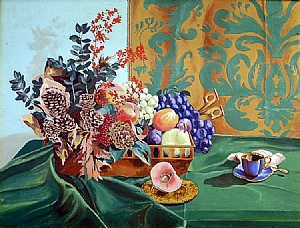 I also attended a workshop given by Mike Wimmer, an artist who is well-known for his professional and commercial art, especially here in his home, Oklahoma. The workshop was "How to Paint Portraits like a Master," and he showed us how to use the limited palettes of the Renaissance. I think I've been converted to the limited palette (for at least a while) because of the automatic color harmony it creates within the painting. It also gives you a lot more space on your palette for experimenting with color mixtures!
The WIP below shows how I accidentally arrived at a harmonious color scheme in "Myana," befpre I went to the workshop. And the work in progress next to it, "The Master Touch," represents two days of painting at the workshop. I can't finish it yet because one of the colors is not available locally. I had yellow ocher, raw sienna, prussian blue, transparent red oxide and titanium white.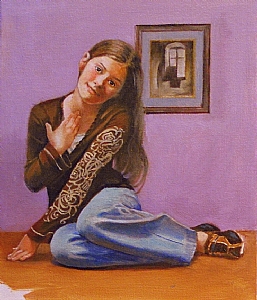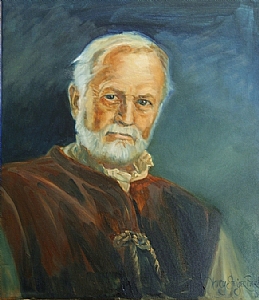 Mike is giving another workshop in January 2010, and I'm tempted to enroll in that one, too. It includes figurative painting. This workshop was overbooked, so I keep wondering if I shouldn't back off and let the others who didn't get into it enroll. Or maybe the Cowboy Hall of Fame could give us a bigger work space?
Cheers,
Nancy